Alexandra Patsavas you are a musical god. Being in charge of the songs for Grey's Anatomy is no small task. You have millions of people feendishly watching the show and you have not dissapointed. You have been the supervisor for six years and you have shown the loyal fans of the show a lot of unreal new music. I thank you for this and am so excited that other shows like Mad Men and Gossip girl picked you up as well to choose their tracks. Here is a list of my favorite records from the best show on earth.
"The Story" by Brandi Carlile
"All of these lines across my face tell you the story of who I am," sings Brandi Carlile. Everyone has been through a lot of drama in their lives and this couplet from Brandi talks about how our face show the challenges we have faced. While this song wasn't used regularly throughout the series it still had a powerful impact on my mind.
"How to Save a Life" by The Fray
The Fray were an unbelievable band before Grey's Anatomy but Grey's made them even bigger. I don't know if they are fans of the show but they should be freakin thankful because Grey's launched them into the stratosphere. This track of yours which is for sure the most popular was first played while Derek, Burke, and the Chief all did surgery. This song is actually about saving a friend from suicide but I think it is so fitting for this seen.
"Chasing Cars" by Snow Patrol
Another banger song that always makes me think about Grey's. This played when Izzie grieved about her lover Denny and quickly later quit the intern program. I can't listen to this song with thinking about this scene, forever scared in the best way. Also… ghost sex? Thank you Shonda Rhimes for that one.
"On the Radio" by Regina Spektor
A track which played when Meredith and Finn kissed is kind of weird but at the same time crazy fun. For example take a look at the lyrics "And then you take that love you made, and stick it into some,  someone else's heart, pumping someone else's blood". Such an unreal line an honestly one of the most perfect songs for Grey's.

"Breathe (2 AM)" by Anna Nalick
Grey's was a big team member is making this song household recognized. It aired during a two part episode right after the Super Bowl. 25 Million people watched this episode where Meredith almost gets blown up by that bomb.

"Keep Breathing" by Ingrid Michaelson
You could hear this song over the last moments of Season 3. The chorus really represents the whole of the show and teaches all of us that through the hard times there is only one thing that we can keep doing, "All I can do is keep breathing." In the nose, out the mouth.

"Off I Go" by Greg Laswell
Grey Laswell is shows up on Grey's and this song beams when Izzie and George both are on their way to the Great Seattle Grace in the Sky. It is a wonderful record to accompany the very heart wrenching scene where George and Izzie are waiting by the elevator.

"Cosmic Love" by Florence and the Machine
From before the heyday of Florence and the Machine this song played when Teddy was thinking about quitting and Cristina wants own to take her. The Drums are invigorating and really add to this scene. At the time, Florence was only popular in the UK.
"Somewhere a Clock is Ticking" by Snow Patrol
Another Snow Patrol song. This was first played when Bailey sees Burke shot. This is from when it totally took us by surprise. It begins super low key and then picks up almost growing the entire song. You can here the clock ticking…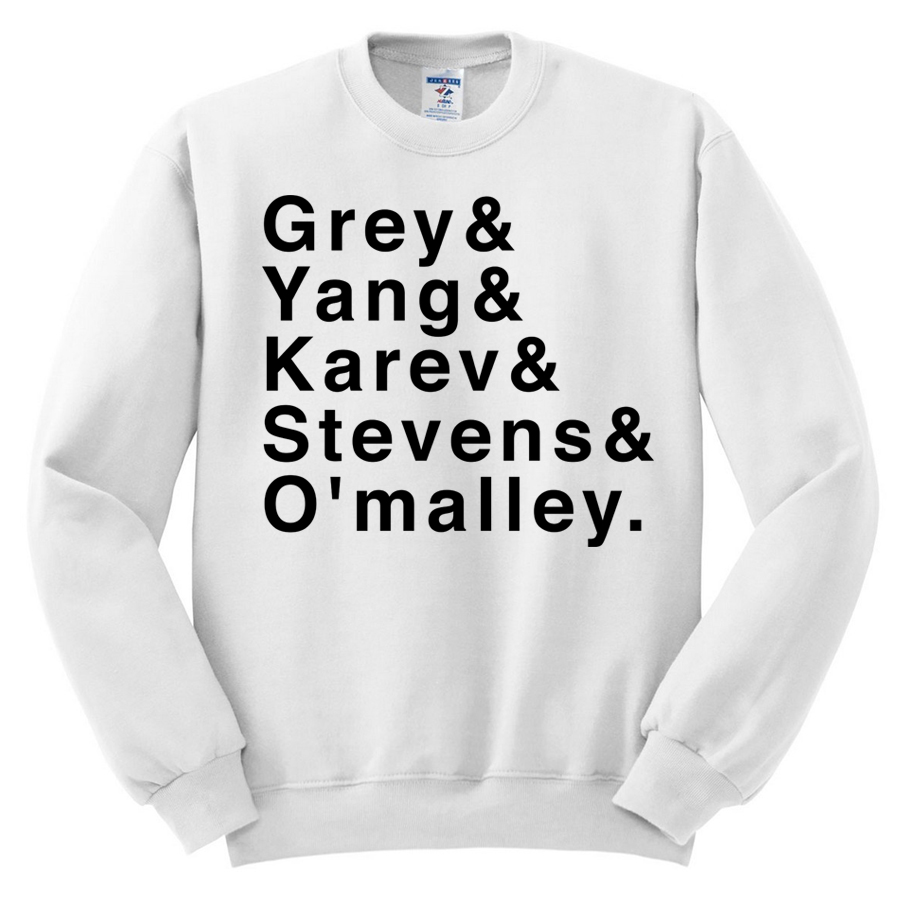 Comments
comments