Do you remember energy?
Let me rephrase that, have you ever been in a club where you felt the energy? Like it was almost tangible, where the excitement was so powerful it still loiters with you and it tends to remind you at moments like when you're sitting in the back row of your econ class asking yourself why am I here?
These moments of energy and excitement are the ones I live for. It doesn't have to be the club, this feeling can come from anywhere, but there is something truly powerful about being surrounded by a crowd of people while the lights paint the fog and music hits you hard in the chest.
Lately, the fashion shows I've watched online have let me feeling really underwhelmed. It feels like the old designers are not doing anything risky anymore. This is typical, the old is afraid to change but if they don't they'll drown, that ideas a broken record. But what I think is interesting is what established brands are doing with young designers, giving them a space to create under the established banner of these long lived brands. 
Before we get into that more, I want to look at Chanels recent show. 
Here's Karl Lagerfeld's dress that Lily-Rose Depp modeled. It's beautiful, but it's nothing new. It feels cliche and this is how I feel about most of Haute Couture shows I've watched lately.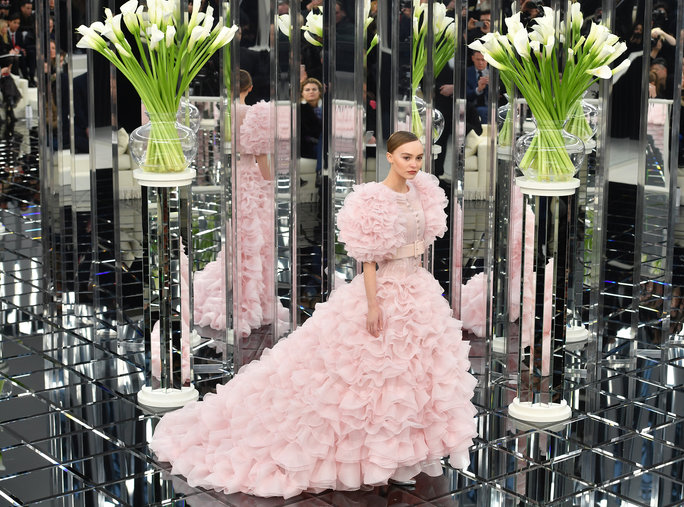 Enter Charles Jeffrey and his Label LOVERBOY.
I stumbled upon Charles while interneting and have absolutely fallen in love. His energy and charisma was refueling to me and was just the something I needed.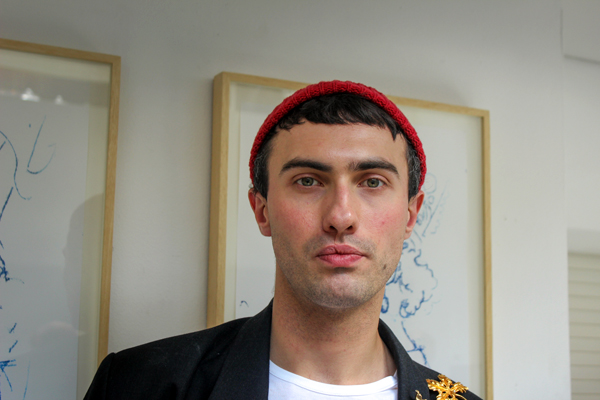 His i-D is also one of my favorites, and that's where the theme of this post comes from. Basically, in the vid Charles goes to the backstage of the HBA show and there his crew gets an interview Venus X and she says "New York fashion shows are boring. This show is not for those kinds of people." And I find this statement really interesting. 
It described my feelings towards the classic labels perfectly. They are boring, and fashion can't be boring. 
Coach is a great example of this. They got so old lady and lame and right now they are trying to breath life back into their off-white corpse with Chloe Grace Morretz and I don't think they are having success. They were too late. Even more so they weren't allowing creativity to happen within them. 
This is the point. Established labels need to speak to their normal cliental and simultaneously create a space for young, expressive, abrasive designers to create. This allows them to transition more easily into that next generation and allows them to be in the streetwear space at the same time which is more important than ever before with social media.
A label that is doing just this is Gucci. I'm referencing Gucci Ghost, the brain child of Trevor Andrew. Andrew started making Gucci Ghost designs, graphic pieces that lacked the old and tired aesthetic so prevalent and grew a social media following. Through this lead designer at Gucci Michele reached out and invited andrew to do pieces, Gucci Ghost pieces under the banner of the label.
Here's a brand, catering to it's typical market while also letting a rogue youth to create and interact with the internet darlings of the world.
This is the future, where a globally known label can be different things to different people. Both allowing for new ideas while at the same time creating a relationship with the next generation.
Now, lets see if Nautica can do the same thing with Lil Yachty.
Comments
comments